21st Junior Balkan Mathematical Olympiad
Organizers and Sponsors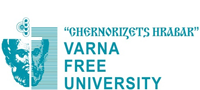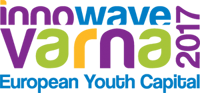 Greeting Addresses
The President of the Republic of Bulgaria
Dear Mrs. Genova,
On behalf of the President of the Republic of Bulgaria Mr. Rumen Radev, I would like to thank you for inviting the head of state to honor the official opening of the 21st Balkan Mathematics Olympiad for students up to 15.5 years of age. This event can greatly benefit both personal and professional contacts between the participants from the Balkans, Europe and Asia, and the importance of Varna as European Youth Capital in 2017.
Unfortunately, the President of the Republic of Bulgaria, Mr. Rumen Radev, would not be able to attend this prestigious forum due to his busy schedule.
I would like to express my gratitude to the Union of Mathematicians in Bulgaria, the regional department of the Ministry of Education and Science - Varna, Varna Municipality and the High school of Mathematics "D-r Petar Beron" – Varna.
For the hard work, they have put in organizing the competition. The high achievements of Bulgarian students at all the Olympiads held so far as well as the results in mathematics and computer science in the primary and secondary education are due to you-their teachers, scholars and specialists working for higher quality education.
I wish success to the participants in the 21st Youth Balkan Olympiad in Mathematics.
Ivo Hristov
Chief of Cabinet of the President of the
Republic of Bulgaria
The Prime Minister of the Republic of Bulgaria
Dear Mrs. Genova,
Dear girls and boys,
I would like to greet all the participants in the 21st Junior Balkan Mathematical Olympiad to wish you good luck and the best team win.
I highly appreciate every single effort, financial support put in our education, and I admire the hard work you have done to be here today. Although it has not been easy for you, that is the right way to make your dreams come true.
I am happy that the beautiful city of Varna is the host to the event. I believe that this city- ancient but yet young in spirit- will be the best host ever and your stay in our country will turn into an unforgettable experience.
I do believe you will keep in touch with the people you have met here and one day, when grow up and the world depends on your decisions you will remember that friendship, mutual understanding and peace on our planet are highly achievable.
Boyko Borisov
Prime Minister of Bulgaria
Chief Executive Officer of Sanatorium and Health Complex "Kamchia"
Dear Mrs Genova,
Dear students and colleagues,
Please accept our kindest regards on the opening of the 21st JBMO .We are delighted that this prestigious event will take place in the Sanatorium and Health Complex "Kamchia".We are always ready to welcome competitions or events focused on finding gifted young people and further developing their artistic and intellectual skills in order to encourage their thirst for knowledge and eventually turn them into successful professionals.
Mathematics is the foundation of all fields of science and laws and its efficient application guarantees the prosperity of our society. We congratulate you on winning so many awards in both national and international Mathematics competitions, on your talent and assiduous work. Never forget that each accomplishment of yours brings happiness and pride to your countries, which is the best motivation for your future success.
Dear mathematicians, let us wish you many new achievements .Good luck in all your future endeavors, dear friends.
May the 21st JBMO turn into a feast of knowledge and friendship.
Stanka Shopova
Chief Executive Officer of Sanatorium and Health Complex "Kamchia"